We can help you setting up and structuring Adwords campaigns. Correct structure means that we create a logical and organised framework, meaning your campaign is easy to track, adjust, test and measure.
Managing your account means that we will look at some metrics monthly, some weekly, and some even daily, especially in the first month, with monthly reporting. We are constantly separating out good ad performers and weeding out non- or poor performing keywords, to get you the best conversion rate, coverage and ROI for your Adspend.
We link up your Google Analytics and we can even A/B split test different ads. We also advise on optimising your website so that it is going to have the best chance of being 'relevant' to keyword searchers, and converting into a sale or a lead for your business.
The way we work is to manage your Adwords account transparently, meaning you only pay for clicks at cost (we don't mark this up), and only charge a fee for service, not a percentage on top of your adspend.
You are always in charge of your budget, in terms of pausing your campaign or raising or lowering your daily Adwords spending limit.
Keyword research is included in our setup, and we use multiple specialised tools to cross-reference keyword search data before setting up your campaigns to approve before we load them into your Google Adwords account.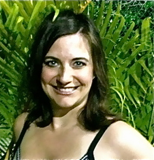 PPC account manager Shanee is a certified Google Advertising Partner, Certified with Adwords Fundamentals and Advanced Adwords Search. She is an expert in PPC management and has been leading small and large campaigns for nearly 10 years.
Shanee holds an MBA from St. Edwards University with a focus in marketing and statistics, and a degree in Business Administration. Having managed many US and international PPC marketing campaigns, bringing her invaluable international campaign management expertise across many markets and niches to your campaigns.
Shanee also manages many international campaigns for clients such as:
GWEM Online, Spur Interactive, Secure64, Motorola, Freescale Semiconductor, ePaperFlip, easyGUI (Denmark), Olshan Foundation, Sun and Ski Sports, The Scooter Store, Medical Hair Restoration, American Institute for Gastric Banding.
Clients will receive a monthly video summarising our strategy, be able to log in to their Adwords campaigns and view the daily and weekly adjustments made, and also receive written monthly reports.
For enquiries on Adsense setup and/or monthly management pricing, please send us an email.
'Shanee is an expert in PPC campaigns, and loves the work that she does which shows in her attitude and the service that she provides'.